IQVIA Content Development
---
Digitrends- An IQVIA Certified Agency
Over the course of 6 years- where digital pharma initiative have been tripled in number, the use of technology is one of the most rapidly growing phenomena. Pharmaceutical companies are now more aligned with their customers, thanks to the availability of robust and upscale business models using digital technology for process automation.
Influencing the pharmaceutical market, IQVIA has launched its intuitive e-Detailing suite to elevate detailing experience for Healthcare Professionals. The platform allows medical reps to use interactive brand presentations as a new and smart way for engagement. The brand presentation (EDA) has animated graphs, HCPs can take surveys, have Patient Stories and a lot richer user content to play around with.
The IQVIA Content Development is done on HTML 5 and CSS technology while using the provided parameters to capture KPIs and key responses from the field. The system runs on both iPads and Windows Tablets.
Digitrends is one of the certified agencies for IQVIA Content Development which provides robust services in the domain of IQVIA EDA designing as well as content optimization.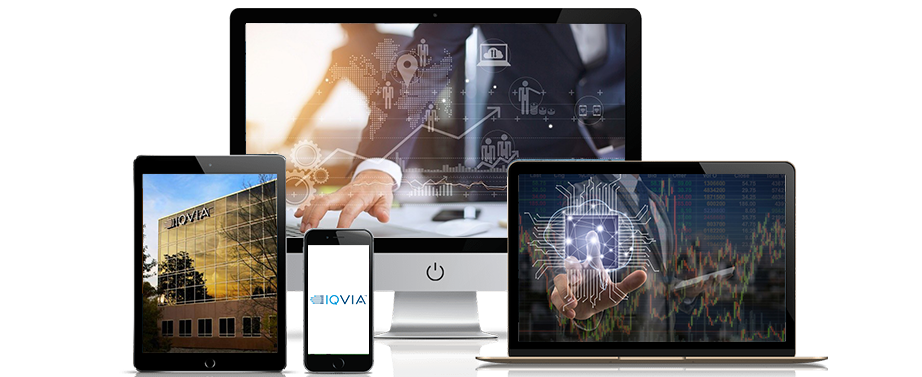 From complex animations to real-time surveys, the electronic detail aids (EDAs) developed by Digitrends expert team, create immersive brand experiences to excite HCPs. The main highlight of the IQVIA Content Development is the use of multiple ways integrated together to create nuances of drug-related data, presented in such a way which is more interactive, more dynamic and more easier to detail and understand. The medical sales team can now use IQVIA based e-detailing system to promote brand recall in a more interesting way than before without having to show a lot of medical content. The system also allows medical reps to make different calls of the same brand literature to interact and engage HCPs on new topics in every visit.
Some recent IQVIA campaigns done by Digitrends are:
✔ Enterogermina IQVIA Content Development for Sanofi Pakistan
✔ Lantus EDA Localization on IQVIA
✔ Tritace EDA Development
✔ And more.